Our Releases
attenuation circuit was started in 2000 as the imprint for releases by its founder EMERGE.
In 2010, the label started releasing music by other artists and has since published several hundred titles
from nearly every field of experimental music as CD-R and download. You can refer to our Bandcamp page for
access to our rich back catalogue, but, most importantly: Please check out our front list directly below.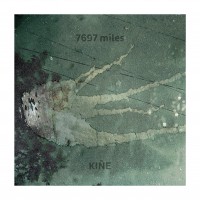 7697 miles are Cristóbal Rawlins from Santiago de Chile and Dieter Mauson from Hamburg/Germany. They knew each other in May 2016 in Hamburg when Cristóbal stayed or three months in Germany. In June 2016 they started to record music in Berlin and some weeks later in Hamburg. In Ja...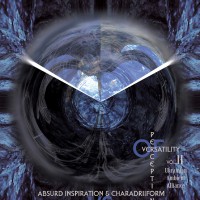 Absurd Inspiration & Charadriiform vs Filivs Macrocosmi - Versatility of Perception, vol. 2: Ukrainian Ambient Alliance
Versatility of perception is a revisiting of the early recordings of Filivs Macrocosmi by two Ukrainian projects Absurd Inspiration and Charadriiform. The record is not a cover-up b...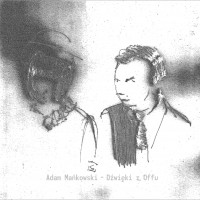 Adam Mankowski - Dzwieki z Offu
Music, word, murmur - stratified and contrasted with the sound naturalism obligatory in Polish cinema, gave rise to a completely new path of film acoustics development, which ceased to be only a sincere mirror and became a conscious element in the creation of psychic r...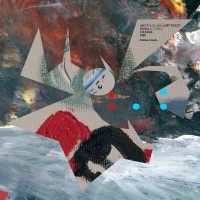 ARTIFICIAL MEMORY TRACE / GERALD FIEBIG / EMERGE / PBK - fiction circuit
Artificial Memory Trace aka Slavek Kwi and PBK aka Phillip B. Klingler have been pillars of the global DIY experimental music culture for decades. Both of them have released work on attenuation circuit before. Here, they team up...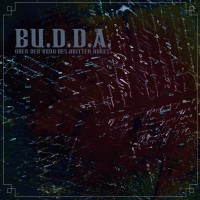 BU.D.D.A. - ALL DER GUTEN DINGE DREI
Bu.d.d.A. - "Bund des dritten Auges" is a fairly new project involving experimental musicians Sascha Stadlmeier (EMERGE, attenuation circuit Records) and Chris Sigdell (Leaden Fumes (ex-Phased), b°tong) and which plays meditative ambient drones. Sometimes the...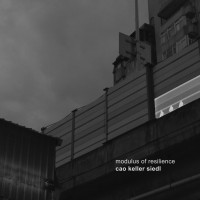 CAO KELLER SIEDL - modulus of resilience
The title of this debut release by the Swiss-Austrian-Vietnamese trio of Beat Keller on a customised feedbacker guitar, Gregor Siedl on clarinet and electronics, and Cao Thanh Lan on electronics and prepared zither is absolutely programmatic. (By the way, the ...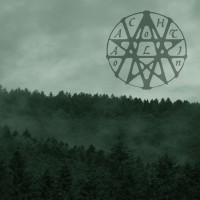 Dark fir woods and weird pentagram-esque runes on the cover: How can the contents of this album not be a clichéd, possibly black-metal influenced rendition of the idiotic "stay true to the soil" creed? Well, Alexander Marco has succeeded in tricking us all. His music...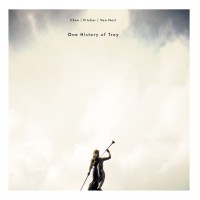 Chen I Pitcher I Van Nort - One History of Troy
This album was recorded in 2012 by the free improvising trio of Jonathan Chen (violin, viola), Jefferson Pitcher (guitars, clarinet, field recordings, playground – its metal structures being used as a percussion set-up) and Doug van Nort (electronics,...
DOC WÖR MIRRAN feat. Re-Drum & Sascha Stadlmeier - 24.3.16
Throughout their 148 releases (including this one) to date, Doc Wör Mirran have been one of the most important connectors between the post-punk indie rock tape/DIY scene and its more industrial-inspired sibling, the drone/noise underground....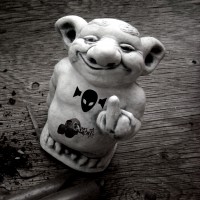 For years, the work of elektrojudas released on Attenuation Circuit has
been linking the drone/ambient flavour of the label to more
dance-oriented styles of electronic music. On this split LP featuring
four tracks by elektrojudas and three by his long-time musi...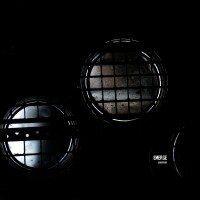 Two untitled tracks of 12 minutes each make up EMERGE's first release in the 10" format. Both showca...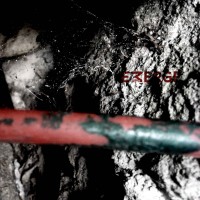 The three tracks on this album distill the essence from EMERGE's
musical endeavours of the past decade or so and form the perfect
starting point for exploring his vast body of work. Between 15 and 20
minutes in length, each track showcases different aspects of EMERGE's ...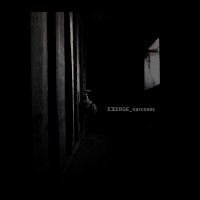 Starting with an almost imperceptibly slow pulsation in the deepest depths of the subsonic, this 40-minute composition works its way through rhythmic parts texturised by glitches and crackles. This release, which brings together the various musical approaches EMERGE has developed ov...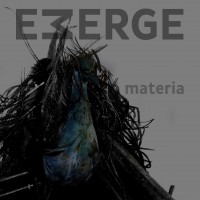 Attention, folks, you're in for a paradigm shift. EMERGE has become a household name in the international experimental music community as a composer mainly associated with drone and musique concrète. This album is bound to change your perception of EMERGE quite a bit. This is probab...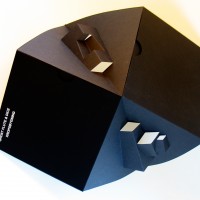 Ghost Flute & Dice - Kropsbygning
This is the third Ghost Flute & Dice album. It´s back to the solo-piano-and-effects setup of the first album. But this time Im playing odd time-meters, putting screws and clothespins inside the piano, playing the strings with a drumstick and combining all this with ...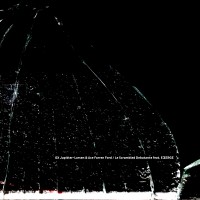 GX Jupitter-Larsen & Ace Farren Ford / Le Scrambled Debutante feat. EMERGE - split
With this release, attenuation circuit goes one step further in its project of uniting diverse practitioners of the global noise/experimental underground in collaborative projects. In this case, the result is a remarka...
Yasutoshi Yoshida(electronics noise artist aka Government Alpha) and Daisuke Ichiba(Bijinga drawing artist) meet in Berlin 2012 for exhibition. they clicked together that making "Folk Music Noise" sound. then they started to performance as a "HEDOROMERUHEN". they releas...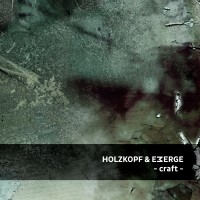 This is not a split release, but an album of two co-composed tracks by
two apparently very diverse artists. Canadian artist Holzkopf is mainly
known for his leftfield take on drum'n'bass and improvised vocals,
while EMERGE is often labelled a "drone ambient...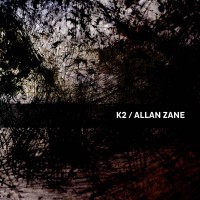 All hail the trans-Pacific noise continuum! Each 21-minute side of this album is dedicated to an artist from Japanand California, respectively. While certainly harsh, the music of K2aka Kimihide Kusafuka and Allan Zane offers a great richness of detail, which makes it less...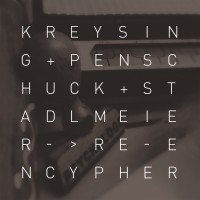 KREYSING + PENSCHUCK + STADLMEIER - re encypher
A lone busker plays wistful folk melodies on an accordion in a dimly lit underpass late at night. Ominous clanging noises approach like a gang of thugs, while the deep drones of a freight train passing overhead engulf the whole auditory scene. Or else: ...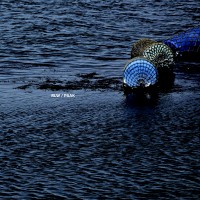 Ralf Wehowsky and Peter Kastner, aka RLW and PAAK, present their third collaborative album in a series of concept albums dedicated to various subjects. This record, their first on attenuation circuit, is about work, and as on the previous records (about food and religion, re...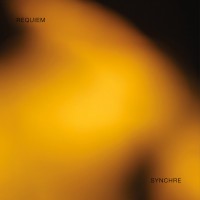 Lorenzo Brusci, 1966, co-founder of MUSSTDESIGN.com, managing partner at the music robot start up MUSICFIT (musicfit.ch). He launched over the last 20 years prestigious adventures in the audio and sound space design field as the sound and interactive design studio GIARDINO SONOR...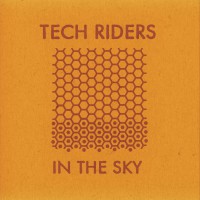 When early 2016 Sindre Bjerga (Norway) and Frans de Waard (The Netherlands) decided to join forces on a tour through Germany and The Netherlands, they decided that a duo act would be in order as well; as both have a wide experience in improvised electronics it was decided not...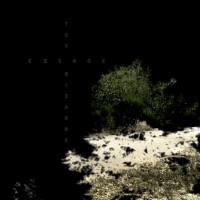 Since the 1990s, French sound artist Cédric Peyronnet has established himself as one of the most prolific and original composers working with field recordings. After numerous CD releases under his own name and as ingeos and toy.bizarre, this is his first ever vinyl. It w...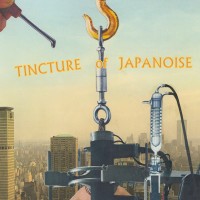 While Merzbow plays museums and 'noise' becomes increasingly canonised in 'high culture,' this compilation proves that the underground, countercultural Japanese noise scene is still very much alive and kicking. Noisician ORiFiCE, who also curates the noise-orie...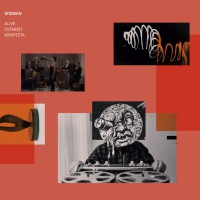 WIEMAN - Alive Futarist Minifesta
In 1914 Luigi Russolo wrote his famous 'Art Of Noise' manifest. The 100th anniversary of 'Futurism' was celebrated all over the world but also in Tilburg, The Netherlands. Wieman was invited to perform their meltpot of futurist noise and since Tilburg is the hometown...