Our Releases
attenuation circuit was started in 2000 as the imprint for releases by its founder EMERGE.
In 2010, the label started releasing music by other artists and has since published several hundred titles
from nearly every field of experimental music as CD-R and download. You can refer to our Bandcamp page for
access to our rich back catalogue, but, most importantly: Please check out our front list directly below.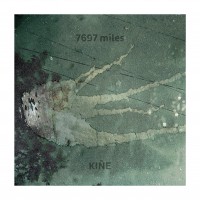 7697 miles are Cristóbal Rawlins from Santiago de Chile and Dieter Mauson from Hamburg/Germany. They knew each other in May 2016 in Hamburg when Cristóbal stayed or three months in Germany. In June 2016 they started to record music in Berlin and some weeks later in Hamburg. In Ja...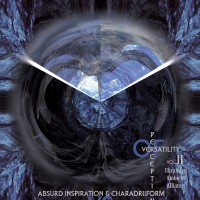 Absurd Inspiration & Charadriiform vs Filivs Macrocosmi - Versatility of Perception, vol. 2: Ukrainian Ambient Alliance
Versatility of perception is a revisiting of the early recordings of Filivs Macrocosmi by two Ukrainian projects Absurd Inspiration and Charadriiform. The record is not a cover-up b...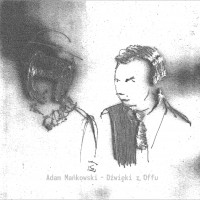 Adam Mankowski - Dzwieki z Offu
Music, word, murmur - stratified and contrasted with the sound naturalism obligatory in Polish cinema, gave rise to a completely new path of film acoustics development, which ceased to be only a sincere mirror and became a conscious element in the creation of psychic r...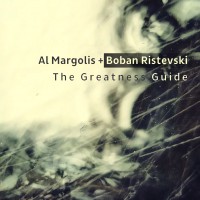 Al Margolis + Boban Ristevski - The Greatness Guide
Two prolific creators from the international sound underground join forces for this release: Al Margolis, known since the 80s as his work under the If,Bwana moniker, and Boban Ristevski, also known as Lefterna. Both are not new to the attenuation ci...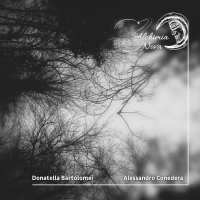 Alchimia Nova (Donatella Bartolomei, Alessandro Conedera) - Alchimia Nova
Donatella Bartolomei's unique vocal art fusing opera, soul/jazz, and experimental vocal techniques is a genre all of its own. Much of her practice, both recorded and onstage, is solo work in which she multitracks her voice to c...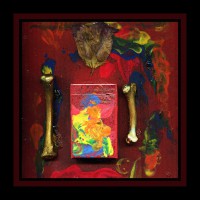 Alexei Borisov Katya Rekk Yura Gorodezkii - Tea Reworking
Alexei Borisov is a prominent figure in the Russian underground music scene, with an approach that is hard to classify along the lines of drone, noise, and whatnot. In light of his previous output, it might not be completely off the mark to sa...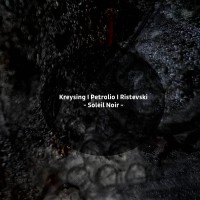 Anja Kreysing + Petrolio + Boban Ristevski - Soleil Noir
Literary influences play an important part in electroacoustic composer Boban Ristevski's work, and this international collaboration with Anja Kreysing (accordion, electronics) and Petrolio (synth, noises, machines) is no exception. 'Soleil Noir...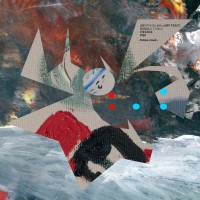 ARTIFICIAL MEMORY TRACE / GERALD FIEBIG / EMERGE / PBK - fiction circuit
Artificial Memory Trace aka Slavek Kwi and PBK aka Phillip B. Klingler have been pillars of the global DIY experimental music culture for decades. Both of them have released work on attenuation circuit before. Here, they team up...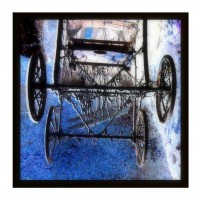 The Rollator Series on attenuation circuit, dedicated to noise and curated by noise artist ORiFiCE, returns with a new release by Japanese noise duo Astro. Hiroshi Hasegawa on modular synth and Rohco on electric violin (!) and electronics offer an intense, immersive and atmosp...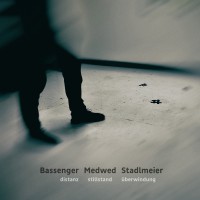 Bassenger Medwed Stadlmeier - distanz stillstand überwindung
This release may well be one of the most dramatic in attenuation circuit's catalogue so far. Dramatic in two senses of the word: first because the various layers of spoken word – live on stage and from samples – give the album a certai...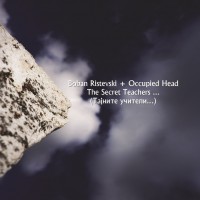 Boban Ristevski + Occupied Head - The Secret Teachers
On this collaborative album, Boban Ristevski from Skopje (also known for his work as Lefterna) and Occupied Head from Hamburg not only transcend geographical boundaries, but also temporal ones. "The Secret Teachers" dives deep into mystical tr...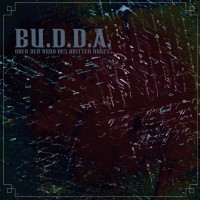 BU.D.D.A. - ALL DER GUTEN DINGE DREI
Bu.d.d.A. - "Bund des dritten Auges" is a fairly new project involving experimental musicians Sascha Stadlmeier (EMERGE, attenuation circuit Records) and Chris Sigdell (Leaden Fumes (ex-Phased), b°tong) and which plays meditative ambient drones. Sometimes the...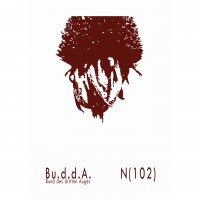 This spilt tape by N and Bu.d.d.A. shows various aspects of how to use electric guitars in experimental music settings. While N has been using guitars as the main ingredient of most of his 102 releases so far, the relatively new duo Bu.d.d.A. (Chris Sigdell aka B°TONG and ...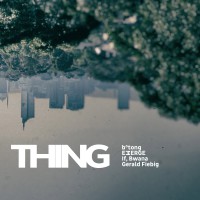 b°tong I EMERGE I If, Bwana I Gerald Fiebig - THING
In 2022, attenuation circuit starts a new series of four-way split albums called THING. The aim is to provide a medium for exchange and presentation of a great variety of artists. As each artist spreads the copies to their network, listeners also g...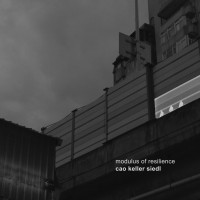 CAO KELLER SIEDL - modulus of resilience
The title of this debut release by the Swiss-Austrian-Vietnamese trio of Beat Keller on a customised feedbacker guitar, Gregor Siedl on clarinet and electronics, and Cao Thanh Lan on electronics and prepared zither is absolutely programmatic. (By the way, the ...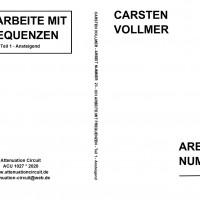 CARSTEN VOLLMER - ARBEIT NUMMER 23 - ICH ARBEITE MIT FREQUENZEN - Teil 1 - Ansteigend
Album titles consisting of complete sentences are rare in the noise genre. Even more so if they begin with "I". One cannot help but imagine the title of Carsten Vollmer's album trilogy, due to be released on thr...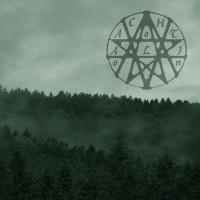 Dark fir woods and weird pentagram-esque runes on the cover: How can the contents of this album not be a clichéd, possibly black-metal influenced rendition of the idiotic "stay true to the soil" creed? Well, Alexander Marco has succeeded in tricking us all. His music...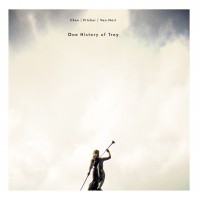 Chen I Pitcher I Van Nort - One History of Troy
This album was recorded in 2012 by the free improvising trio of Jonathan Chen (violin, viola), Jefferson Pitcher (guitars, clarinet, field recordings, playground – its metal structures being used as a percussion set-up) and Doug van Nort (electronics,...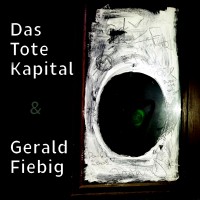 Das Tote Kapital & Gerald Fiebig - Das Tote Kapital & Gerald Fiebig
Johannes Engstler (drums, double bass and various other instruments) and Markus Joppich (acoustic guitar) have been active as the duo Das Tote Kapital since the early 2000s. Their widely differing backgrounds as a classically trained...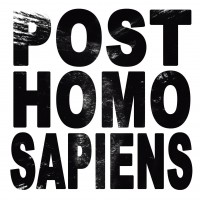 DAVE PHILLIPS - post homo sapiens
Dave Phillips' artistic mission is to use intense sounds to change our perception of what it means to be in the world, to de-center our certainty that we as humans are always in control of the world we inhabit. Contrasting human voices with non-human sounds (such as ...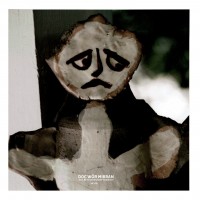 DOC WÖR MIRRAN feat. Re-Drum & Sascha Stadlmeier - 24.3.16
Throughout their 148 releases (including this one) to date, Doc Wör Mirran have been one of the most important connectors between the post-punk indie rock tape/DIY scene and its more industrial-inspired sibling, the drone/noise underground....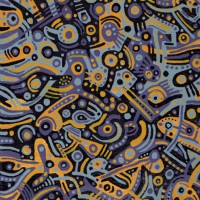 Doc Wör Mirran feat. Schnitzler - Diaspar Parts 1 to 12
"Look at this! A taperecorder. It's running," says the voice on part 11. This self-reflexive joke elegantly sums up practically every record ever made, but this is most certainly the only record on which you will ever hear voice-generated n...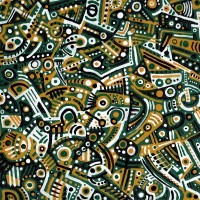 Doc Wör Mirran feat. Schnitzler / EMERGE - Diaspar Parts 13 to 22
The beautiful thing about Doc Wör Mirran is that which each new release – this is number 184 –, they can turn up in a completely different configuration: as a rock band, as quasi-jazz improvisers, as post-industrial noisesmiths, ...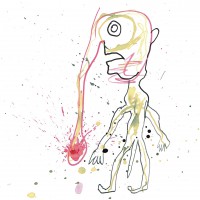 Doc Wör Mirran featuring Stadlmeier / De Waard / Gormley - Hominine parts 1 to 3
For their release # 168, Northern Bavaria based experimental legends Doc Wör Mirran have invited their longtime transatlantic friend and repeated co-conspirator Adrian Gormley as well as prolific experimental undergrou...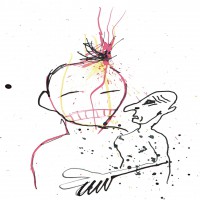 Doc Wör Mirran featuring Stadlmeier / De Waard / Gormley - Hominine parts 4 to 6
Doc Wör Mirran are among the very few bands on this planet that can pull off a combination of jazz, harsh noise, and danceable pop beats not only on the same album, but actually within one and the same track. This is t...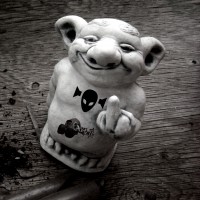 For years, the work of elektrojudas released on Attenuation Circuit has
been linking the drone/ambient flavour of the label to more
dance-oriented styles of electronic music. On this split LP featuring
four tracks by elektrojudas and three by his long-time musi...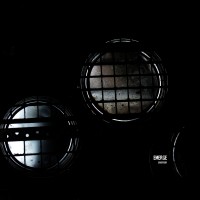 Two untitled tracks of 12 minutes each make up EMERGE's first release in the 10" format. Both showca...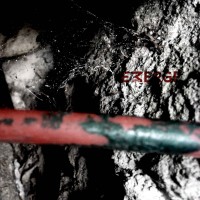 The three tracks on this album distill the essence from EMERGE's
musical endeavours of the past decade or so and form the perfect
starting point for exploring his vast body of work. Between 15 and 20
minutes in length, each track showcases different aspects of EMERGE's ...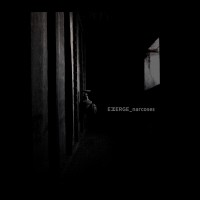 Starting with an almost imperceptibly slow pulsation in the deepest depths of the subsonic, this 40-minute composition works its way through rhythmic parts texturised by glitches and crackles. This release, which brings together the various musical approaches EMERGE has developed ov...
Attention, folks, you're in for a paradigm shift. EMERGE has become a household name in the international experimental music community as a composer mainly associated with drone and musique concrète. This album is bound to change your perception of EMERGE quite a bit. This is probab...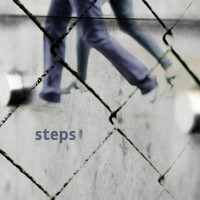 What is it that we're hearing? Is it the wind? Is it the sea? Is it the crackle of a burning fire? Where are we? A great sense of loneliness pervades the quiet setting which we cannot quite make out. And then suddenly living creatures enter the sonic scene. Birds and people, their voic...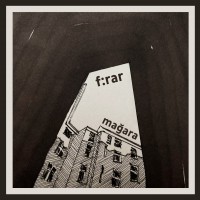 "magara" (meaning "cave" in turkish) is the second solo album of f:rar, that consists of electronic improvisations on modular synthesizer system using field recordings from Berlin during the first lockdown in April 2020. It aims to re-interpret psychological and sociological si...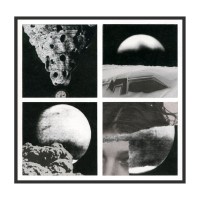 Fabio Orsi - LATE AFTERNOON TAPES
With this album, the labels attenuation circuit, run by EMERGE, and Grubenwehr Freiburg, run by Grodock, launch a new series of co-releases, marked by their catalogue code with the label 'initials' ACGF, but especially by their over-sized artwork in the format of a 7...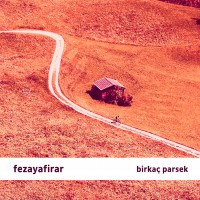 Do the oscillator! Drone meets pulse meets noise in ways that are unusual even for the roster of attenuation circuit. Bubbling, throbbing electronic sounds coalesce into rhythmic structures that are almost danceable at some points and purely spaced-out in a Kosmische Musi...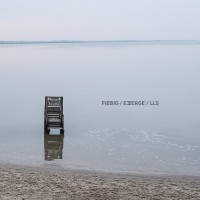 Gerald Fiebig / EMERGE / Limited Liability Sounds - FIEBIG / EMERGE / LLS
Ambient and free improvisation are a great match. Purists of each of these genres may disagree But the label programme of attenuation circuit has proven time and again that deeply atmospheric music can be co-created in spontane...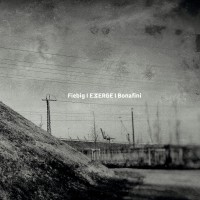 Gerald Fiebig I EMERGE I Mattia Bonafini - Fiebig I EMERGE I Bonafini
This triple-split album presents electroacoustic compositions by attenuation circuit label head EMERGE, long-time associate Gerald Fiebig, and – for the first time ever on a physical release – the Italian, Bremen-based composer...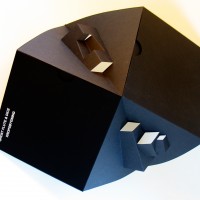 Ghost Flute & Dice - Kropsbygning
This is the third Ghost Flute & Dice album. It´s back to the solo-piano-and-effects setup of the first album. But this time Im playing odd time-meters, putting screws and clothespins inside the piano, playing the strings with a drumstick and combining all this with ...
GX Jupitter-Larsen & Ace Farren Ford / Le Scrambled Debutante feat. EMERGE - split
With this release, attenuation circuit goes one step further in its project of uniting diverse practitioners of the global noise/experimental underground in collaborative projects. In this case, the result is a remarka...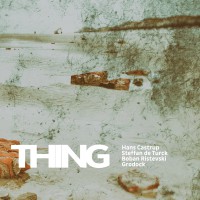 Hans Castrup I Steffan de Turck I Boban Ristevski I Grodock - THING
In 2022, attenuation circuit starts a new series of four-way split albums called THING. The aim is to provide a medium for exchange and presentation of a great variety of artists. As each artist spreads the copies to their network, l...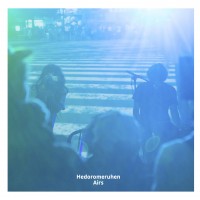 Yasutoshi Yoshida(electronics noise artist aka Government Alpha) and Daisuke Ichiba(Bijinga drawing artist) meet in Berlin 2012 for exhibition. they clicked together that making "Folk Music Noise" sound. then they started to performance as a "HEDOROMERUHEN". they releas...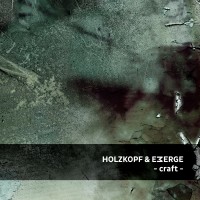 This is not a split release, but an album of two co-composed tracks by
two apparently very diverse artists. Canadian artist Holzkopf is mainly
known for his leftfield take on drum'n'bass and improvised vocals,
while EMERGE is often labelled a "drone ambient...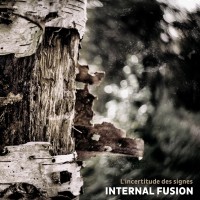 INTERNAL FUSION - L`incertitude des signes
Internal Fusion is a prolific project based in Brittany in the West of France. Metaphorically, their first album on attenuation circuit could be described as a structure built from flotsam and jetsam found on the Atlantic shores of that peninsula, swaying an...
All hail the trans-Pacific noise continuum! Each 21-minute side of this album is dedicated to an artist from Japanand California, respectively. While certainly harsh, the music of K2aka Kimihide Kusafuka and Allan Zane offers a great richness of detail, which makes it less...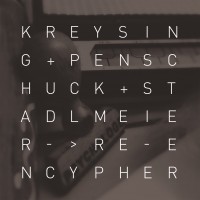 KREYSING + PENSCHUCK + STADLMEIER - re encypher
A lone busker plays wistful folk melodies on an accordion in a dimly lit underpass late at night. Ominous clanging noises approach like a gang of thugs, while the deep drones of a freight train passing overhead engulf the whole auditory scene. Or else: ...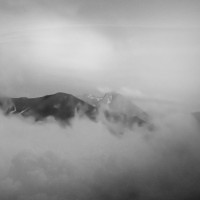 Guitarist N and electric bass guitar duo Deep are kindred spirits. Both have been cultivating extensive psychedelic dronescapes for decades, so this perfectly organic live collaboration between them is a match made in drone heaven, so to speak. It happened on 4 July 2020 at Au...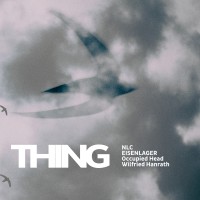 NLC I EISENLAGER I Occupied Head I Wilfried Hanrath - THING
In 2022, attenuation circuit starts a new series of four-way split albums called THING. The aim is to provide a medium for exchange and presentation of a great variety of artists. As each artist spreads the copies to their network, listeners...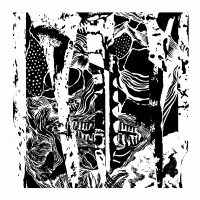 The Rollator Series on attenuation circuit, dedicated to noise and curated by noise artist ORiFiCE, has so far presented artists from Japan, Europe, and South America. Nocturnal Hiss is the first North American artist in the series, adding an unexpectedly rhythmic flavour no...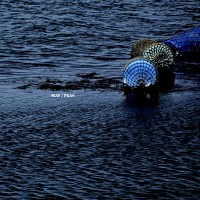 Ralf Wehowsky and Peter Kastner, aka RLW and PAAK, present their third collaborative album in a series of concept albums dedicated to various subjects. This record, their first on attenuation circuit, is about work, and as on the previous records (about food and religion, re...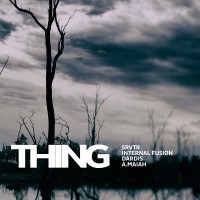 SRVTR I INTERNAL FUSION I DARDIS I A.MAIAH - THING
In 2022, attenuation circuit starts a new series of four-way split albums called THING. The aim is to provide a medium for exchange and presentation of a great variety of artists. As each artist spreads the copies to their network, listeners also get...
Lorenzo Brusci, 1966, co-founder of MUSSTDESIGN.com, managing partner at the music robot start up MUSICFIT (musicfit.ch). He launched over the last 20 years prestigious adventures in the audio and sound space design field as the sound and interactive design studio GIARDINO SONOR...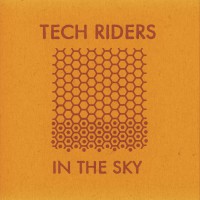 When early 2016 Sindre Bjerga (Norway) and Frans de Waard (The Netherlands) decided to join forces on a tour through Germany and The Netherlands, they decided that a duo act would be in order as well; as both have a wide experience in improvised electronics it was decided not...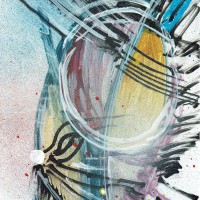 The Oval Language & Doc Wör Mirran - Oval Eclipse Live
From 2018 and 2021, attenuation circuit hosted the re:flexions sound-art festival at Augsburg's abraxas arts centre. Each year in July, artists were brought together by curator and label head Sascha Stadlmeier aka EMERGE who had never worked tog...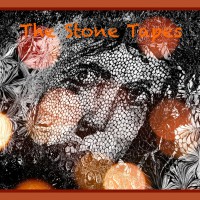 The Stone Tapes - Revolutions In The Head
"Revolutions In The Head" represents the almost transcendental result of "Discipline In The Studio" as members of The Big City Orchestra, Legendary Pink Dots And Frans De Waard (Modelbau, Kapotte Muziek and much more) combined to create a stream of 60...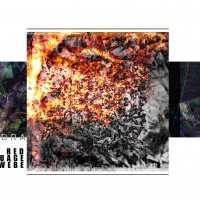 TIBETAN RED - THE OVAL LANGUAGE - DAS SYNTHETISCHE MISCHGEWEBE - The Breath of the Hydra
A three way collaboration between the Germany based THE OVAL LANGUAGE, the Catalan TIBETAN RED and DAS SYNTHETISCHE MISCHGEWEBE living in Rennes, France. In an on and off exchange since end of 2016, a continuous ...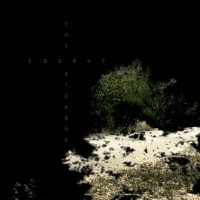 Since the 1990s, French sound artist Cédric Peyronnet has established himself as one of the most prolific and original composers working with field recordings. After numerous CD releases under his own name and as ingeos and toy.bizarre, this is his first ever vinyl. It w...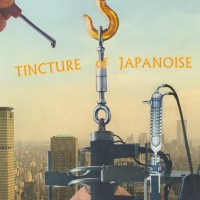 While Merzbow plays museums and 'noise' becomes increasingly canonised in 'high culture,' this compilation proves that the underground, countercultural Japanese noise scene is still very much alive and kicking. Noisician ORiFiCE, who also curates the noise-orie...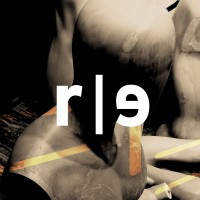 Every summer since 2017, attenuation circuit has been organising the "re:flexions sound-art festival" for experimental music at its homebase in Augsburg, Germany. For the 2020 edition of the festival, the label has produced a CD album. It is included in the festival ticket, bu...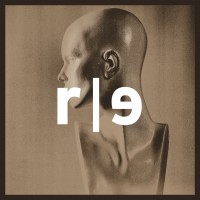 "r | e" is the logo of the re:flexions sound-art festival, organised anually by attenuation circuit at their Augsburg homebase from 2016 to 2021. As in the last few years, the final edition of the festival on 4th July 2021 was accompanied by a CD compilation. It was given out ...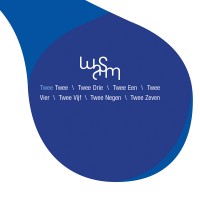 WaSm is the duo of Dutchmen Frans de Waard and Jos Smolders, and "Twee" is Dutch for "two", as this is their second album. The understated matter-of-factness of project name and album title should not obscure the fact that these 'twee' have been major presences in the internationa...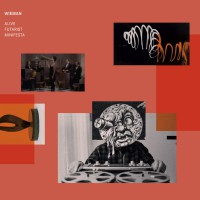 WIEMAN - Alive Futarist Minifesta
In 1914 Luigi Russolo wrote his famous 'Art Of Noise' manifest. The 100th anniversary of 'Futurism' was celebrated all over the world but also in Tilburg, The Netherlands. Wieman was invited to perform their meltpot of futurist noise and since Tilburg is the hometown...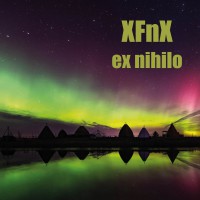 The four tracks on this album were created "ex nihilo", out of nothing, because XfnX improvised them during the recording sessions. Not quite out of nothing, though, because the studio improvisations were played over tracks recorded at live shows during his 2018 "losing shelter...